Index Main General Rifles 50 BMG MG AR Contact Links Measuring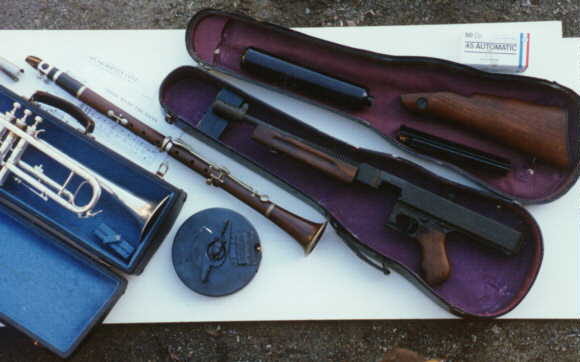 Nostalgic view of Thompson 1928 SMG, with accompanying instruments. The Reflex Suppressors for historical weapons have been made for eager firearms collectors willing to appear correctly equipped and dressed in collectors' meetings.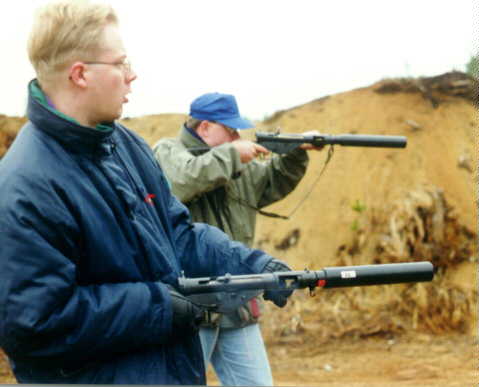 If the Thompson was one of the best SMG's made, the Sten was surely the most economically mass produced weapon of it's kind. However, it is easy and enjoyable to shoot at full auto, and it becomes a natural pointer with a suppressor. These guns are equipped with model T12S Reflex Suppressors, which replace the barrel nut in seconds and utilize the standard Sten barrel.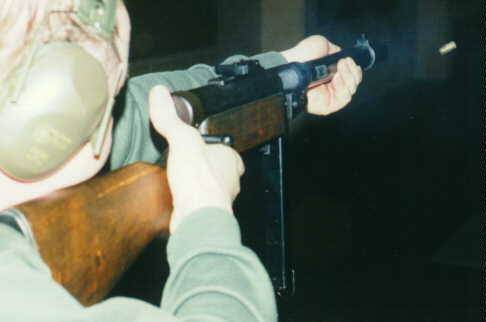 The Suomi M31 SMG was one of the Finnish legends of the Winter War. Small series of Integral Reflex Suppressors called "Suhina", i.e. "Sigh", was made for collectors. Even a dummy cartridge model of "Suhina-Suomi" was ordered and built for theatrical purposes!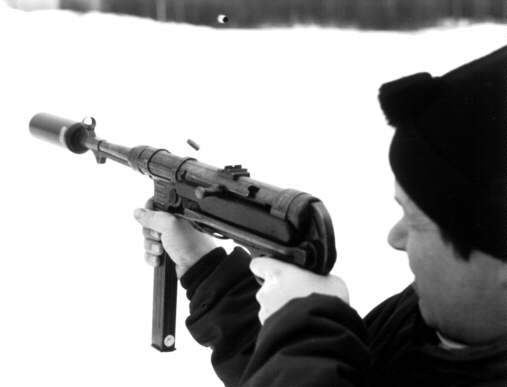 MP40 was originally equipped with a muzzle thread, so a variant R12MP of the popular muzzle mounting Reflex Suppressor fits it easily. This SMG is one of the easiest of its kind to shoot with smooth feel of action and rather slow rate of fire - a classic by all means. For aligning muzzle mounting suppressors, look at aligning and centering instructions.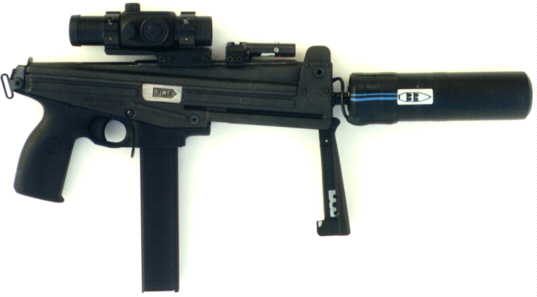 The Jati-Matic with red dot sight on BR mount and a laser sighting system. Here a Reflex Suppressor serves also as a front grip, making the Jati an instinctive pointer.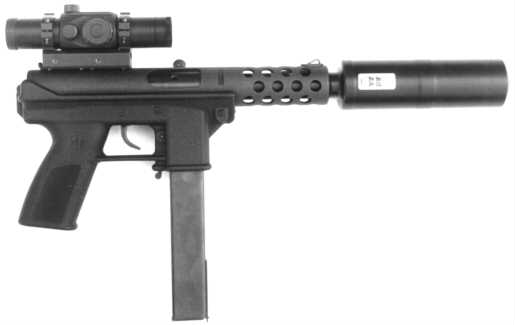 An Intratec with a R12IT Reflex Suppressor and a red dot sight on BR scope mount.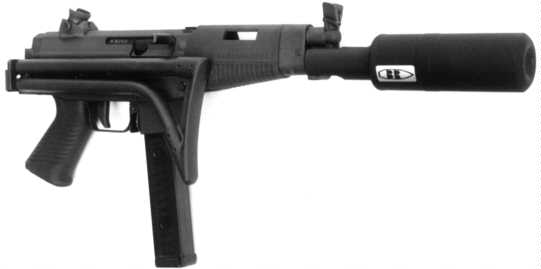 This Reflex Suppressor for Famae SAF needs no threads at the muzzle as it exploits a BR adapter for tightening. This SMG can be used also with the KRS Kalashnikov Reflex Suppressor, if mounted with the left hand M14x1 Kalashnikov muzzle thread.



UZI with Reflex Suppressor R16U simply replaces the barrel fastening nut of this SMG. This suppressor model fits both UZI and Mini-UZI with their standard barrels. When used as a front grip, the suppressor makes the otherwise marginally stable UZI very easy to control while full auto or burst fire, reducing or even removing the sharp muzzle climb. Also the feeling of instinctive pointing is much improved.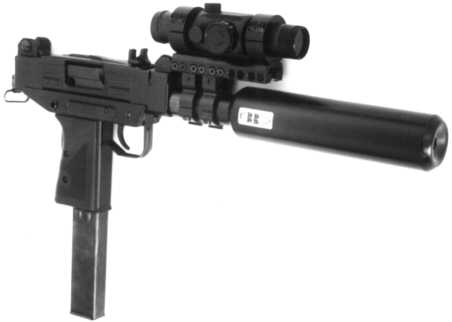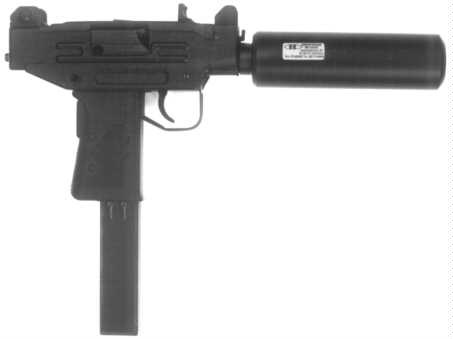 Micro-UZI Reflex Suppressor R12MU is also screwed on the barrel instead of the barrel nut (below). With a screw-between adapter it can easily be equipped with a BR mount for optical sights (above). Same kind of sight adapter is also available for UZI and Mini-UZI.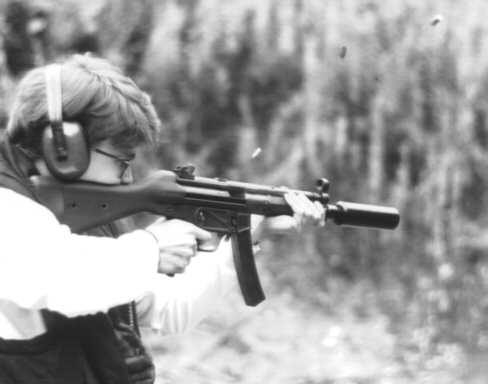 Heckler & Koch MP5 in action with a model R12MP5 suppressor. Newest MP5 suppressor model is the Easy Bayonet Mount Reflex Suppressor R16MP5.
Reflex Suppressors for SMG's
---
Reflex Suppressors for FAMAE SAF
Reflex Suppressors for UZI and MINI-UZI
Aligning and centering a muzzle mounting suppressor
Silenced Barrel Unit "Suhina-Suomi" SS-II for Suomi M31 SMG
"Sighing Suomi" SMG dummy cartridge suppressor for theatrical productions
---




Index Main General Rifles 50 BMG SMG MG AR Contact Links Measuring